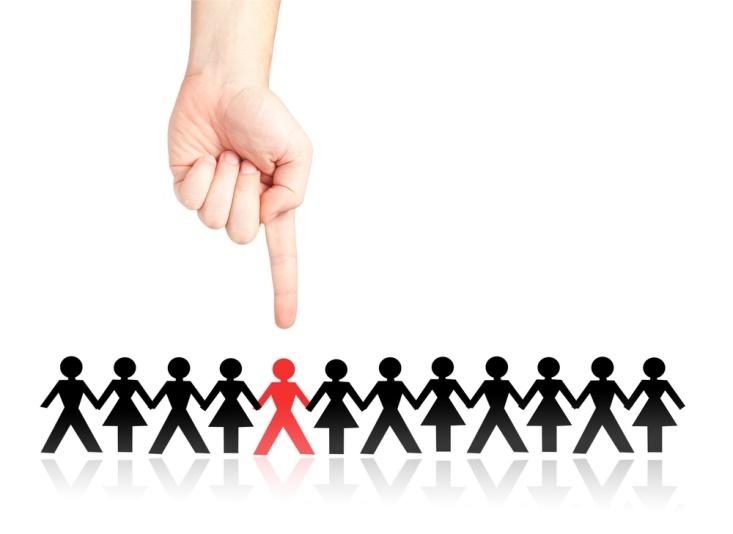 Many of our most pressing social problems--sexual exploitation, homelessness, poverty, substance abuse--are compounded by their highly stigmatized perception by outsiders. These issues are incredibly charged; our society has a strong tendency to frame them as personal and moral failings, which leads to strongly-held negative assumptions. Stigma is one of the most demoralizing elements of sex work, and it can make transitioning out of the life frustrating and even dangerous. Our clients have recounted numerous stories about how they have been treated when their past or current involvement in sex work has been discovered by friends, loved ones, and employers or coworkers. They have experienced ostracism, abuse, discrimination, and sexual assault or harassment. Regardless of how an individual feels about their past sex work, coping with the fallout of stigma is emotionally taxing, with serious psychological and physical consequences.
Recent research on the effects of stigma shows that people in highly stigmatized groups tend to avoid disclosing their circumstances to health care professionals, social workers, and service providers, leading to inadequate care and limiting access to much needed resources. For sex workers in particular, this can have significant health consequences; one CASH client told us that the snide attitude she encountered after disclosing her status as a sex worker to a nurse practitioner was so humiliating that she cut her visit short, and did not attend follow-up appointments to treat her illness. Other clients have avoided prolonged contact with mental health care providers, or expressed reluctance to use resources such as crisis nurseries out of fear that their involvement in sex work will result in contact with CPS. This may be unwarranted, but that is irrelevant; the power of stigma is simply an obstacle to care.
The long-term affects of stigma severely diminish the quality of life for people in stigmatized groups. Stigma has a tendency to override personal identity; people often come to believe that the most negative attributes assigned to them, diminishing their confidence and self-efficacy. Again, this creates a barrier to employment, educational, and personal growth opportunities, and impedes social mobility. This is not limited to the individual; the effects of stigma can be felt by their children and families as well. For example, the children of formerly incarcerated parents are frequently saddled with 'stigma by association', and tend to exhibit more problematic behaviors than children of parents who have never been incarcerated.
Fortunately, stigma can be addressed. Looking beyond the individual allows us to see the weaknesses in our social structures that create 'deviant' behaviors. Rather than disparage the sex worker for surviving, we should work to correct the larger issues that lead to exploitation and perpetuate the cycle of stigmatization.
Sources:
https://www.tandfonline.com/doi/full/10.1080/00224499.2017.1393652#
https://www.tandfonline.com/doi/full/10.1080/01639625.2016.1170551?scroll=top&needAccess=true