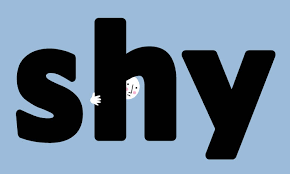 One session of our RESET Diversion Program is dedicated to educating our clients on HIV prevention and management. These classes have shown that many of our clients are well-versed in safer sex procedures such as proper condom use, but an alarming number of them report that they had to learn this information from friends or on the streets. This has left them with only some of the information they need to be healthy. Why aren't they getting complete information from more reliable sources?
The answers are alarming. First, despite the fact that sex education is still officially part of public school curriculums in most states, skills-based instruction is declining significantly. In the same vein, abstinence-only education has increased. Second, fewer schools are actually teaching any type of sex education; this is especially common in rural communities (Lindberg, Maddow-Zimet, Boonstra).
Many of our clients come from turbulent home lives, and a large number were in foster care. This means that they likely had contact with outside providers such as social workers or case managers, who may have noticed the gap in sex education. Unfortunately, most providers are ill-equipped to provide the information young people need. They may be unsure if their information is accurate, or they may be embarrassed to discuss sex and sexuality with their clients. This is why we created HIV for the Shy.
HIV for the Shy is a workshop that teaches providers how to discuss HIV prevention and general sexual health with their clients. It is designed to make this education fun by lowering inhibitions around using colloquial terms for anatomy and sexual activities, so that the provider can discuss these things in a relatable, non-threatening way. We hope to provide this workshop to case managers across a wide range of agencies. If you would like more information about this program, please contact Maria at pmancona@cashsac.org, or call us at 916-856-2900.


Source Cited:
Lindberg LD, Maddow-Zimet I and Boonstra H, Changes in adolescents' receipt of sex education, 2006–2013, Journal of Adolescent Health, 2016, 58(6):621–627, doi:10.1016/j.jadohealth.2016.02.004.